Do you want to build a $1,000,000 Book of Business through signed Broker of Record Letters?
If yes, you've come to the right place!
Purchase Immediate Access to Millionaire Producer School for Just
$1,997
$297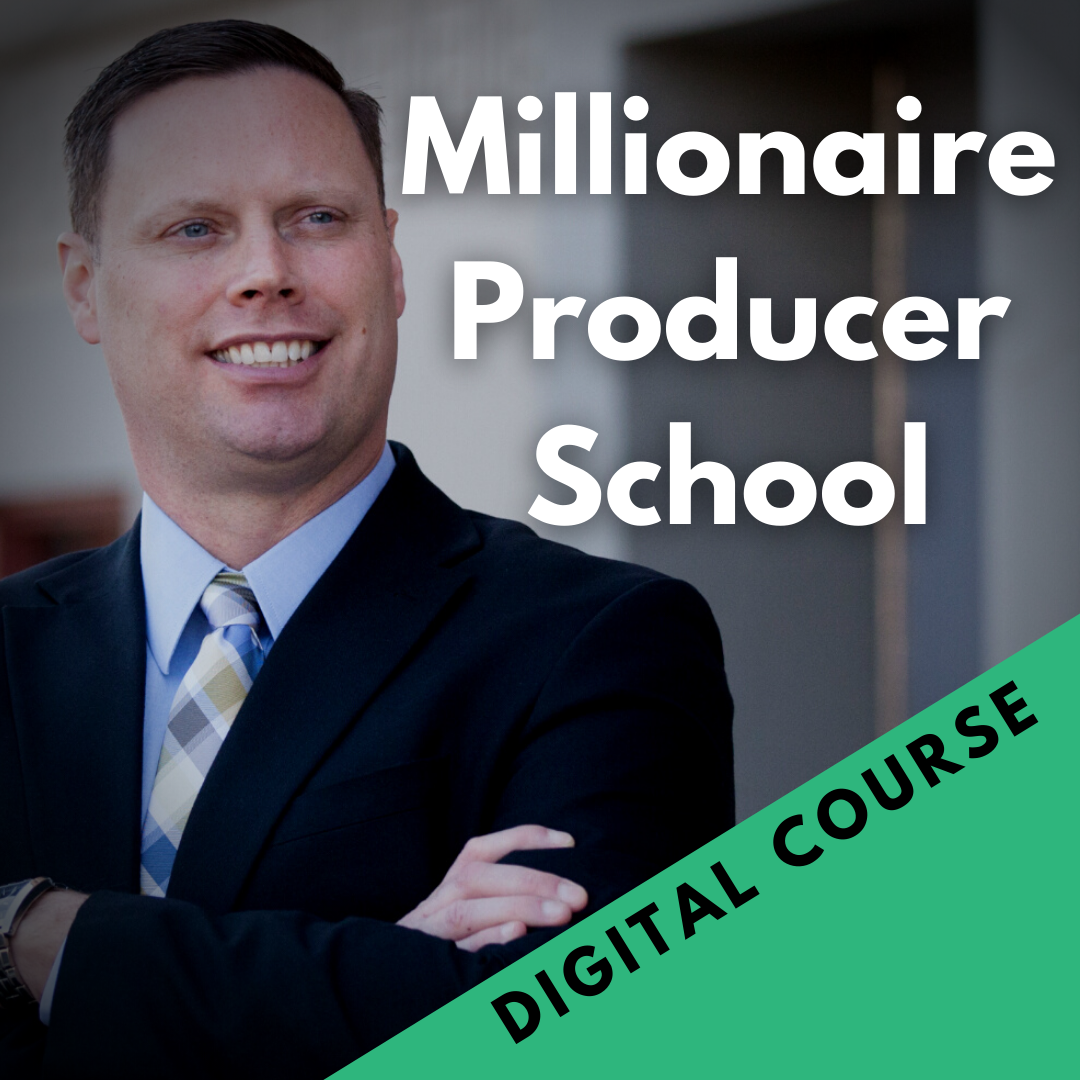 Selling insurance isn't easy, but it doesn't have to be as difficult as most agents make it out to be, either.
I've taken the time to put together everything you need to do...from start to finish...step-by-step...to be awarded your prospect's business at the very first meeting, either over the phone or in-person.
Simply follow the plan, ask for the prospect's business with a Strategic, Objective, and Written plan, and collect signatures on your Broker of Record letters.
It's not difficult to accomplish, but it does require a concrete understanding of what your insurance buyers both WANT and DESIRE. This course will give you the tools of how to package and present your Annual Value Proposition in such a way that your prospect fires the incumbent agent and hires you instead.
That's the power of the signed Broker of Record Letter! 
Who Is This Course Designed For?
Any insurance agent who sells or cross-sells Commercial, Personal, or Employee Health Benefits insurance products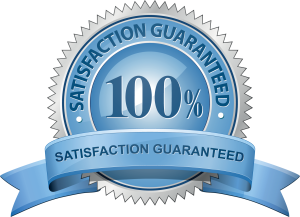 Course Content
This digital course includes over two (2) full hours of high-quality training videos taught by Charles Specht, PDF guides, brochure downloads, module exercises, and Broker of Record Letter training materials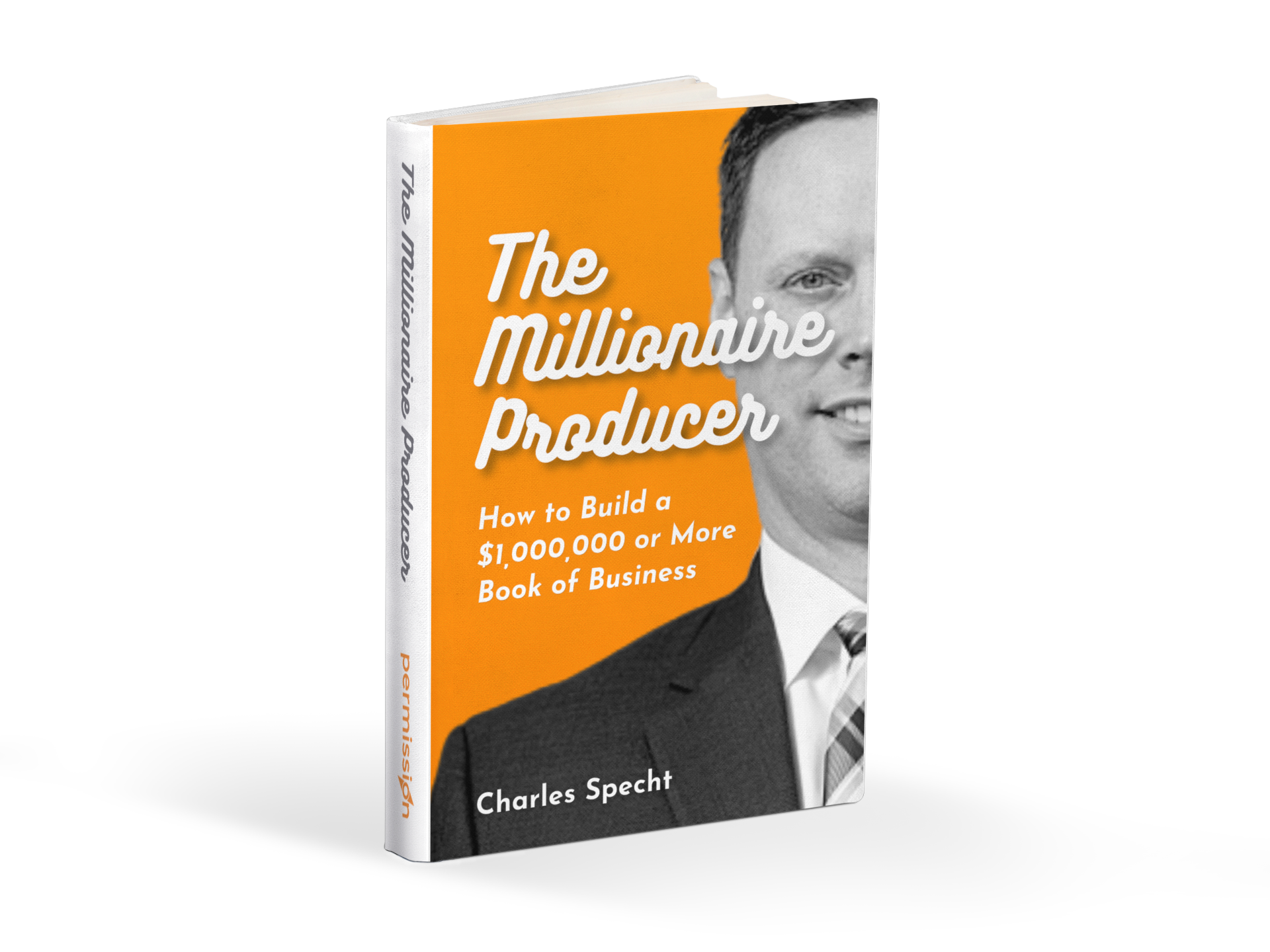 INTRODUCTION

• VIDEO: Get Ready for BIG changes!
• PDF GUIDE: Welcome and What to Expect
MODULE 1: The $1,000,000 Foundation of Success

• VIDEO – (Module 1) – The Building Blocks of Your $1,000,000 Book of Business
• PDF Guide & Calendar – (Module 1) – Productivity, Visioning, and Growth Evaluation
MODUEL 2: The Riches Are In the Micro-Niches

• VIDEO – (Module 2) – Micro-Niches Lead to Macro-Riches
• PDF Guide – (Module 2) – How to Choose the Best MICRO-Niche
MODULE 3 – Setting Yourself Apart From the Competition

• VIDEO – (Module 3) – How to Win Your Prospect's Respect
• PDF Guide – (Module 3) – Stop Offering Renewal Quotes
MODULE 4 – A Brand New Status Quo

• VIDEO – (Module 4) – How to Think Like a Million-Dollar Super Producer
• PDF Guide – (MODULE 4) – Thinking 10x BIGGER
MODULE 5 – The Most Valuable Piece of Paper In the Insurance Industry

• VIDEO – (Module 5) – The Broker of Record Letter Is In Everyone's Best Interest
• PDF Guide – (MODULE 5) – The Broker of Record Letter Is In Everyone's Best Interest
MODULE 6 – How to Collect Signed Broker of Record Letters

• VIDEO – (Module 6) – What You Need to Do…Specifically…to Get Awarded The Broker of Record Letter
• PDF Guide – (MODULE 6) – What You Need to Do to Get Awarded the BOR
MODULE 7 – Strategic, Objective, Written (S.O.W.) Timeline of Services

• VIDEO – (Module 7) – What Your Prospects Want In Exchange for Their Business
• PDF Guide – (Module 7) – Prospecting Brochure & Timeline of Services
ADDED BONUS – (Resources & Recommended Tools)
Charles taught me what to say to prospects, how to demonstrate my value, and exactly how to ask for permission to get the Broker of Record letter. I immediately implemented it and have received BOR's on 4 prospects in the span of a month with a projected revenue of around $35,000. I wholeheartedly advise anyone in our industry to use his services!

Brian Somers
Goodman Insurance
I've been a producer for 30 years and although I'm making a good living, I was looking for more consultancy and a proven sales process. His real world experience as a producer and consultant gave him better insight on where I need to focus. Charles is legit but he'll hold you accountable to doing the work, too. I wouldn't hesitate to recommend him and Permission Sales!

Alan Smidlein
Adams Insurance Service
I have been in the insurance business for over 20 years, attended several sales and marketing workshops, have read numerous training books, but nothing compares to the information and ideas shared by Charles. My staff and I learned a lot and we're implementing the Broker of Record Letter material and growing our insurance agency beyond what we thought possible before his training.

Olu Adesuyan
Cal-Society Insurance Services
---
$1,000,000 Book of Business
---
I WILL TEACH YOU HOW TO BUILD YOURS
Before I began training agents, brokers, and agency principals around the country, I started out as an insurance producer and...like many of you...initially struggled in sales. I didn't know...
Who to call
What to say to a business owner
What my goal was for prospecting
What to give to the decision maker of my prospect
How to stop quoting and start winning
How to find my prospect's pain and greatest needs
(You name it, I struggled with it. Probably the same as you once did, too...or even still are struggling with today.) 
What I Changed
When I first entered the insurance industry in 2000, I struggled and had no real idea what I was doing. I didn't have a strategic plan. It wasn't a terrible first year in sales, but it wasn't anything to write home about either.
Year #1 - "BEFORE" implementing a strategic system
$135,000 of new business commission that year

$4,500 of commission per client
At the end of that first year, I was fairly discouraged, disappointed, and had no idea how I was going to achieve my long-term goal, which was a $1,000,000 book of business.
So... I started to get serious about what kind of account I prospected, and what value I offered to the insured. Most importantly, however, I got laser-focused on creating "Peace of Mind" for my prospects and got very transparent with how the entire insurance process works.
The result for my second year in insurance sales?
Year #2 - "AFTER" implementing my strategic system
$375,000 of new business commission that year

$25,000 of commission per account
 I eventually built my book of business to just over $1,000,000 in total revenue before transitioning to become a risk management consultant and sales coach. I can help you become highly successful as well.
I will guide you through the process, teach you what I learned, what I did to become highly successful at insurance sales, and help you build your book of business to $1,000,000 or more as well. 
Frequently Asked Questions
When does the course start and finish?
The course is available on-demand here on this website. Once you have purchased the course, you will receive an automated email from me containing all your login information. You'll have immediate access to 100% of the course material for the 12 months following purchase. The course is self-paced and you may take as long as you need to complete it, though most agents usually take 2-4 weeks to complete the course from start to finish.
How long do I have access to the course?
You will have 24/7 access to the course for the 12 consecutive months following your purchase.
What if I am unhappy with the course?
Because you have immediate and unlimited access to 100% of the material upfront, I do not offer any money-back guarantees. Each purchaser is responsible for his/her own level of implementation. However, if you are unhappy with the course for any reason, send me an email (charles@permissiongroup.com) and I will do everything I can to ensure your satisfaction with the material going forward.
What equipment/tools will I need to complete the course?
You will only need a computer (or smart phone) and an email account. The entire course is available here on the PermissionGroup.com website.
What do I do if I need help applying the course content to my sales career?
The digital course is a "learn at your own pace" course and does not automatically come with 1-on-1 sales coaching with Charles Specht. However, if within 7 days of purchasing the course you have completed all the modules and can prove you've done all of the lesson exercises, I would be happy to give you one complimentary sales strategy consultation over the telephone. Email me (charles@permissiongroup.com) when you're ready.
How long is the course?
Plan to take a few weeks to thoroughly complete the course videos, content, and any exercises. There are seven modules with PDF's, brochures, exercises, and videos totaling over two hours of content. Most videos are between 10-15 minutes long.
What form of payment do you accept?
Payment is made on our secure credit card processing platform with Stripe. We accept all major credit cards. Payment is made electronically here on this website and you will be emailed a purchase receipt, as well as a second email with all of the details about how to immediately login and begin the course.
What If You Don't Buy This Course?
Obviously the choice is ultimately yours, but if you choose not to purchase this course, to not take action, to not pull the trigger right now while you're here, to not TAKE CONTROL OF YOUR FUTURE, then you'll...
Achieve the same old mediocre results you got in the past.
Have no proven plan or strategy to get more clients.
Not write as much commission (and make as much money) as you're capable of.
Continue with the "quoting game" for your prospects and not be taken seriously.
Not know what your prospects truly want in exchange for their business.
Waste countless hours spinning your wheels on tricks and gimmicks that don't result in new clients and more commission.
Continue to be frustrated in your sales career...each and every day...because you chose to do nothing...once again.
But you're better than that! The future belongs to those agents who TAKE CONTROL OF THEIR OWN FUTURE and invest in themselves!
All you need to do is purchase this course and I will give you all the tools and the step-by-step plan for...
Gaining the PERMISSION of your prospects.
Developing a strategic, dominating Micro-Niche in which your prospects will begin contacting you, rather than the other way around.
Building a $1,000,000 or more Book of Business.
Winning more signed Broker of Record Letters from your prospects.
Being seen by your prospects as the "obvious choice" regarding who to do business with.
Experiencing joy and satisfaction in your insurance sales career.
Being seen by your peers as the "expert producer" and the one whom they will pattern themselves after.
So, what are you going to do now?