Thank you for visiting Constructive Risk (a division of Permission Group Inc.), a boutique consulting firm serving General Contractors, Subcontractors, and construction-related Business Owners from all around the country. My name is Charles Specht and I'm the President & CEO.
What I Don't Do:
As a wholly independent risk management consultant, I do NOT sell insurance, receive a commission, or represent any insurance carriers.
What I Do:
As a wholly independent risk management consultant, I do manage the insurance policy renewal process on behalf of GC's, Subcontractors, and other savvy Business Owners from all around the country in order to help them save up to 55% on their combined annual insurance premiums.
Contractors Want Three Main Things Out of the Insurance Policy Renewal Process
SAVE YOUR MONEY

You want to pay the least amount of premium possible for each of your insurance policy renewals.
SAVE YOUR TIME

You don't want to waste so much time dealing with multiple agents, multiple meetings, etc.
GAIN PEACE OF MIND

You want to be know and be convinced that you made the best choice in quotes and brokers.

When it comes to your insurance policy renewals,

you've been handcuffed to a broken system

!
~ Here is what I mean ~
Business insurance simply costs way too much money, and it's too expensive to risk getting it wrong by purchasing a bad policy.

You have a lot of insurance renewals and the process wastes too much of your time and productivity. (Too many agents, meetings, emails, proposals, etc.)

You have no real "Peace of Mind" during any of the renewal process.
You get multiple quotes from multiple agents, but you have no idea which quote is really the best deal.

You're not sure if your insurance agent is a good agent or a bad agent, or merely average.

HERE'S THE BIGGEST PROBLEM

 - Your agent isn't incentivized to lower your premiums, because

for every $100 your premium decreases, your agent will lose about $15 of commission

!
Wouldn't it be great if there was a
BETTER WAY

to handle your insurance renewals?
Well, now there is!
You're in the right place if you are a business owner interested in
Lowering your insurance costs by up to 55% or more
Keeping your agent but just want to be sure you're getting a "good deal"
Finding a new agent who will help you accomplish what you want to accomplish
Gaining "peace of mind" by getting an independent opinion about how your agent is doing compared to other agents in your industry
Not quite sure what is the best way to go about handling your insurance policy renewals (you know your business but don't really understand the in's and out's of insurance), and so outsourcing the entire process to a professional is the best way to ensure to best results possible for your business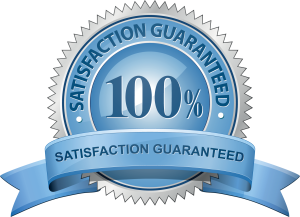 I Know How to Help You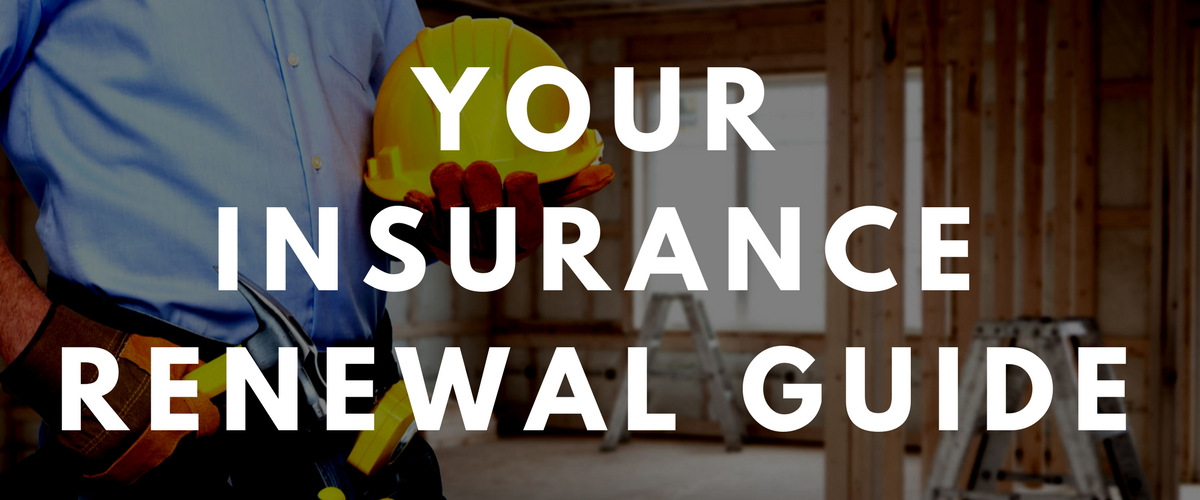 Insurance Sales Career - (Year #1)
I began my insurance career in the year 2000 as a Property & Casualty insurance agent, accepting a position with InterWest Insurance Services, a large regional insurance agency located in central California.
I initially focused on writing small- to medium-size subcontractors, as that was what most of the other agents in that particular sales office wrote. I wrote thirty (30) new clients and booked $135,000 of new business commission during my first fourteen (14) months at that agency.
Insurance Sales Career - (Year #2)
Halfway into the second year of my insurance career, I left InterWest and accepted a sales position with Arthur J. Gallagher & Company, the 4th largest insurance agency in the world.
It was at Gallagher that my eyes were first opened to an entirely different approach to insurance sales. I began to understand the importance of "micro niche" specialization, to be perceived as an "expert" in the specialized micro-industry of my prospective client, and to focus on gaining the contractor's PERMISSION before ever going down the quoting path.
The result? I obtained fifteen (15) new clients that second year and wrote $375,000 of new business commission in my first nine months at Gallagher.
After eight more years at Gallagher, I had earned my Certified Debt Arbitrator designation, my Certified Insurance Counselor designation, was eventually promoted to Area Vice President, and---between the two agencies---built a personal book of business of $1,000,000 in annual commission.
During that time, I was the endorsed insurance agent for two different construction industry associations. I was endorsed as the sole insurance liaison for each association and even assisted with the creation of an entirely new general liability insurance product for one of them. Moreover, I am currently the endorsed insurance consultant for the Steel Framing Industry Association.
The Reason I Stopped Selling Insurance and Opened a Boutique Consulting Firm Instead
In 2010, I made a major transition in life and accepted an Associate Pastor position at Madera Baptist Church in Madera, California.
The next year, in 2011, I accepted the full-time, bivocational Senior Pastor position at Faith Baptist Church in Strathmore, California. (I continued that bivocational role until January 2018, when I moved my family to a more metropolitan area where our youngest son, who is fully blind, could get access to necessary services.)
Transition to Consulting
Because I could no longer devote myself to insurance sales on a full-time basis (having become a bivocational Senior Pastor), I chose to exit the brokerage/placement side of the insurance industry altogether. It was then that I established this consulting practice--Constructive Risk--an unbiased and wholly independent, fee-based consulting firm that educates construction companies in risk management, loss control, and manages their insurance policy renewal strategy.
I have continued in this thriving consulting practice since 2010.
Two (2) Options to Choose From to Help You Save Up to 55% Off Your Insurance Costs
As you'll see below, there are two methods to choose from. You can either...
Take my easy-to-follow online course (Savvy Contractor's Insurance Guide) which gives you the basic tools and step-by-step plan to easily do it yourself.

You can hire me---Charles Specht---for a small flat fee to coach, consult, and walk you through the process from start to finish.
Do-It-Yourself
Savvy Contractor's Insurance Guide
$297
This is my Self-Serve, do-it-yourself program
An easy-to-follow online course (Video Series & PDF guide) which clearly, concisely, and strategically guides you through the renewal process
It teaches you what you say and/or email to your agent (and any other competing agents), as well as how to assign carriers
It teaches you the step-by-step process of how to begin the negotiation process once you receive all your renewal quotes
Purchase price is a one-time only cost
BUY NOW
Course includes unlimited and "forever" access to video training course and all PDF guides.
Hire Charles
Charles Will Personally Assist You
$1,500
I will be available by email and telephone to guide you through the process.
I will tell you what to say to your broker(s) and give you the email scripts
I will counsel and help you decide which broker to use, which quote/carrier to choose, and what price you should ultimately pay for the policy
I will personally help you negotiate with the chosen agent for up to 55% savings.
Email Charles
Note: This $1,500 cost is based upon one (1) major renewal date for all of your company's Property & Casualty insurance policy renewals. Contact me for additional details.
What You Should Do Now
Use the Contact Form below to send me an email with any questions you have, or just telephone me (Charles Specht) directly at (559) 916-2649.
"Charles has managed my company's insurance needs for over 6 years. He has been my main consultant when my company was over 700 employees until now, about 250 employees. Charles continues to bring good value for my insurance needs and I recommend his services without reservation."

Gino Graziano, G&G Construction Co.
"Charles is very knowledgable in all aspects of insurance and he is very quick to find the answers you need to resolve any issues. I have learned a great deal from him about the insurance industry and I am grateful for his honesty and integrity. It is a great pleasure to work with Charles and I look forward to continuing our professional relationship. I would highly recommend him."

Laura Grabar, CFO, Expert Drywall Systems, Inc.
"I first met Mr. Specht when the broker that I had been using decided on specializing in a different area of the business. From the very beginning, Mr. Specht has always been reliable and honest. After doing business with him for several years, I decided on following him when he transitioned over to insurance consulting, and I have never regretted that decision. In my opinion, Mr. Specht is one of the best in the business."

Lance Smith, Cold Steel Erectors, Inc.
"Charles Specht provided me with insight that my insurance broker could not. I had received two seemingly similar policy quotes except one premium was more than triple the other one. Very confused, I reached out to Charles for help. He broke down each quote line by line, he explained the differences. and he helped me not only choose the right policy, but also guided me to ask the broker the right questions which resulted in a significant reduction of the premium. I have already recommended him to an investor friend of mine looking for guidance on a huge policy quote he recently received and I would recommend him to anyone else as well."

Bennett Mason, Real Estate Investor
"I have been very happy with the work Charles Specht has done for me over the years I have known him. He is able to get things done when I need them. Any way you look at it, Charles has been able to get the job done."

Dan Riley, Steel Structures Inc.