Sales Training for Insurance Agents Who Want to Turn Prospects Into Clients and Build a $1,000,000 Book of Business
Insurance Is a Tough Business
But it doesn't have to be that way for you
Insurance Producers are the backbone of the insurance industry. In fact, both independent and captive agents — people just like you! — are the direct sales force behind the protection of assets, property, and the very lives (and livelihoods) of people from all around the globe!
What you do is extremely important, necessary, and your career choice should be applauded.
But that doesn't mean insurance sales is an easy industry to be in, because it's not. You're well-aware that it's tough, even "cut throat" at times, and there's a ton of competition out there trying to take the commission dollars right out of your pocket!
Any sales position can be challenging, but insurance sales is in a class by itself.
The world of insurance is both expensive and highly lucrative, fast-paced, and constantly changing. Gaining (and ultimately retaining) carrier appointments is a relentless pursuit, and keeping quality clients happy, satisfied, and loyal is a never-ending job.
This is why hiring a proven sales coach to guide, motivate, inspire, and train you (and your agency's producers) to succeed will be the very best decision you will ever make in your insurance career.
When I started out as an insurance producer, I didn't know who to call, what to say, or even what niche to target for myself. Charles worked very closely with me to determine and develop my micro niche, and gave me tips on scripting and how to overcome obstacles when cold-calling and email marketing. This helped me tremendously and provided me with both the tools and the confidence I needed to achieve the level of success I wanted for myself.

Derrick Fritz, Farmers Insurance Group
$1,000,000 Book of Business
I will teach you how to build yours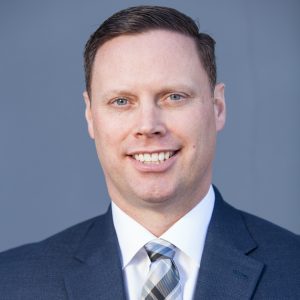 Hello, I'm Charles Specht.
I used to be an insurance producer who...like many of you...struggled in sales. I didn't know...
Who to call
What to say to a business owner
What my goal was for prospecting
What to give to the decision maker of my prospect
How to stop quoting and start winning
How to find my prospect's pain and greatest needs
(You name it, I struggled with it. Probably the same as you once did, too...or even still are struggling with today.) 
When I first got into the business in March 2000, I only sold $135,000 of commission on 30 clients ($4,500 of total commission per client) that first year. But then I learned a few things, changed how I prospected, got serious about what kind of account I wanted as a client, and ended up writing $375,000 of commission the very next year, from only 15 new clients ($25,000 of total commission per client).
I eventually built my book of business to just over $1,000,000 in total revenue before transitioning to become a risk management consultant and sales coach. I can help you become highly successful as well.
I will guide you through the process, teach you what I learned, what I did to become highly successful at insurance sales, and help you build your book of business to $1,000,000 or more as well. 
Most of My Clients Once Struggled In Sales. Are You Also Struggling?
You're not making nearly the kind of money you're capable of, but you don't know how to get to that next level.

You're fairly new to insurance sales and need a roadmap to help you succeed more quickly.

Your book of business has flat-lined or even been steadily decreasing over time.

You're struggling to get new clients and/or set quality appointments with new prospects.

You're able to quote on prospect's renewals but you're just not getting awarded the business enough.

You need help with marketing and prospecting, maybe even get prospects to come to you rather than going to them.

You're not comfortable ("mindset" issues) with cold-calling or prospecting in general, and you need help with scripting, etc.

You're sort of busy with daily servicing responsibilities, but pretty much bored and just coasting along. (Insurance hasn't been "fun" for you in a while.)

You lack consistent motivation and need accountability, direction, guidance, and maybe even a swift kick in the pants from time to time. 
I Have Great News for You!
If you're also struggling, here is what I will teach you
I will teach you how to maximize your productivity and STOP OFFERING QUOTES to business owners who aren't your real prospects.

I will teach you how to collect significantly more signed BROKER OF RECORD LETTERS from prospective clients.

I will teach you how to choose, develop, market, and brand yourself as an expert in the best MICRO NICHE INDUSTRY that will guarantee your success.

I will teach you how to strategize and start writing LARGER (10x) REVENUE GENERATING ACCOUNTS.

I will teach you how to structure, highlight, and sell the BENEFITS (rather than the features) of doing business with you and your agency.

I will teach you a better way of prospecting and lead generation, how to make cold-calling easier, how to get considerably more qualified appointments, and WHAT TO ACTUALLY DO, SAY, PROMISE, AND OFFER to your prospects during your in-person appointments so that you can accomplish #2 (above) more consistently.

I will hold you accountable, motivate and inspire you, provide easy-to-follow "systems" that work, and assist you in doing whatever needs to be done so that you can build a $1,000,000 book of business for yourself.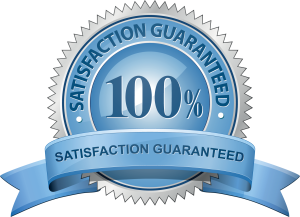 How Will I Coach You?
I will teach, coach, motivate, and train you with one-on-one telephone and/or Skype calls, emails, webinars, online courses, and (depending on the plan) meeting in person. We will have regularly scheduled coaching sessions (and there will be some homework), and I will be fully available to you (24/7) — whenever you need the training or support.
The Million-Dollar Producer
I will teach you the fastest, smartest, most ethical approach to building a $1,000,000 book of business
Stop Offering Quotes

Talk about a waste of time! I will teach and show you the why and how you should do this. It's more than merely "stopping" to do something.
Micro Niche

The riches are in the micro niches. Construction, manufacturing, agriculture, hospitality ... these are industries, not niches. To niche you must go deeper!
Broker of Record Letters

Becoming the Broker of Record is always the goal. ALWAYS THE GOAL! Quoting is never the goal. Quoting is for the weak!
10x Your Revenue

There is a significant shift in mindset needed in order to prospect accounts that are 10x bigger than what you're used to. But that's what I'll teach you how to do!
"Being in the insurance business for over 15 years, I found my sales approach getting stale and starting to feel frustrated with my results. Over the past few months of working with Charles and using his innovative techniques to selling insurance, I have found my enthusiasm has returned to my presentations and as a result closing more deals. I would highly recommend if you need to recharge your sales staff and improve your results, do not hesitate to consult with Charles."

Lou Klein, The Dabelgott Agency
Pro Package
Millionaire Producer
$1,000
30-day program of high impact, ONE-ON-ONE coaching with me, Charles Specht.
I will teach you the COMPLETE step-by-step process of how to collect more signed Broker of Record Letters, gain more clients, and build your book of business to $1,000,000 or more.
Regularly scheduled Skype or telephone sales training calls, immediate access to ALL Millionaire Producer School webinars, training videos, and Q&A forum.
UNLIMITED email access to me during the program to answer any of your questions, provide direction, etc.
30 additional days of UNLIMITED email access to me after the conclusion of the coaching program.
ADDED BONUS: Full and immediate 24/7 access to my online course, "How to Collect Signed Broker of Record Letters" (valued at $497)
Learn More
This ONE-ON-ONE sales coaching program has limited spaces available and will be offered on a first come, first serve basis.
Telephone Call
FREE
One complimentary 15-minute telephone call in which I will give you direction on what you need to implement in order to become more successful at insurance sales.
I will tell it to you straight. No beating around the bush here.
To schedule your free coaching call, send me an email using the Contact Form below.
100% Money-Back Guarantee

My 100% Money-Back Promise To You
Try the Millionaire Producer School with confidence! If you don't find that it's worth your investment in the first 7 days, and you show that you've done the assigned work, I'll give you a full refund!
When I started my insurance sales coaching business, my mission was to help insurance producers succeed, have fun, and build their books of business up to $1,000,000 and beyond.
And that's why I guarantee my sales training curriculum.