I first entered the insurance industry back in the year 2000 as a commercial lines insurance agent/broker, focusing on the construction industry. I worked my way up the corporate ladder, eventually becoming an Area Vice President at the world's 4th largest insurance agency. I then exited the agent/broker-side of the business in 2011 and established Constructive Risk, my premium-reducing consulting company.
Now, I'm a wholly independent Insurance & Risk Management Consultant.
I am

NOT

an agent or broker
I do

NOT

sell insurance
I do

NOT

get paid a commission
I contract directly with business owners to provide UNBIASED advice, direction, and strategy regarding their current insurance program and what they can do to DRIVE DOWN INSURANCE COSTS by as much as 55%.
Insurance Buyers Want Three Main Things Out of the Insurance Renewal Process
As a Business Owner, when it comes to your insurance policy renewals, you want to:
SAVE MONEY

To pay the very LEAST AMOUNT OF PREMIUM possible for each of your insurance policy renewals
SAVE TIME

NOT HAVING TO WASTE SO MUCH TIME dealing with multiple agents, multiple meetings, emails, telephone calls, supplemental questionnaires, loss control visits, etc.
PEACE OF MIND

PEACE OF MIND when it comes to which quote and/or broker you ultimately choose to do business with
So why does the insurance renewal process have to be so frustrating?
Unfortunately ... insurance is a necessary evil.
When it comes to your insurance policy renewals, you've been handcuffed to a broken system!
~ Here is what I mean ~
Business insurance simply costs way too much money, and it's too expensive to risk getting it wrong by purchasing a bad policy.

You have a lot of insurance renewals and the process wastes too much of your time and productivity. (Too many agents, meetings, emails, proposals, etc.)

You have no real "Peace of Mind" during any of the renewal process.
You get multiple quotes from multiple agents, but you have no idea which quote is really the best deal.

You're not sure if your insurance agent is a good agent or a bad agent, or merely average.

HERE'S THE BIGGEST PROBLEM

 - Your agent isn't incentivized to lower your premiums, because

for every $100 your premium decreases, your agent will lose about $15 of commission

!
Wouldn't it be great if there was a
BETTER WAY

to handle your insurance renewals?
Well, now there is!
"Charles is very knowledgable in all aspects of insurance and he is very quick to find the answers you need to resolve any issues. I have learned a great deal from him about the insurance industry and I am grateful for his honesty and integrity. It is a great pleasure to work with Charles and I look forward to continuing our professional relationship. I would highly recommend him."

Laura Grabar, CFO, Expert Drywall Systems, Inc.

"Charles Specht provided me with insight that my insurance broker could not. I had received two seemingly similar policy quotes except one premium was more than triple the other one. Very confused, I reached out to Charles for help. He broke down each quote line by line, he explained the differences. and he helped me not only choose the right policy, but also guided me to ask the broker the right questions which resulted in a significant reduction of the premium. I have already recommended him to an investor friend of mine looking for guidance on a huge policy quote he recently received and I would recommend him to anyone else as well."

Bennett Mason, Real Estate Investor
You are in the right place if you're a business owner who is interested in
Lowering your insurance costs by up to 55% or more
Keeping your agent but just want to be sure you're getting a "good deal"
Finding a new agent who will help you accomplish what you want to accomplish
Gaining "peace of mind" by getting an independent opinion about how your agent is doing compared to other agents in your industry
Not quite sure what is the best way to go about handling your insurance policy renewals (you know your business but don't really understand the in's and out's of insurance), and so outsourcing the entire process to a professional is the best way to ensure to best results possible for your business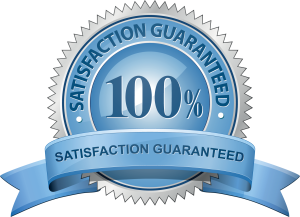 "Charles has managed my company's insurance needs for over 6 years. He has been my main consultant when my company was over 700 employees until now, about 250 employees. Charles continues to bring good value for my insurance needs and I recommend his services without reservation."

Gino Graziano, G&G Construction Co.
Two (2) Options to Choose From to Help You Save Up to 55% Off Your Insurance Costs
"Self-Serve" or "Hire Charles"
As you'll see below, there are two methods to choose from. You can either...
Take my easy-to-follow online course (Savvy Insurance Buyer's Guide) which gives you the basic tools and step-by-step plan to easily do it yourself

You can hire me---Charles Specht---for a flat fee to handle 100% of it on your behalf
Self-Serve
Savvy Insurance Buyer's Guide
$297
This is my Self-Serve, do-it-yourself program
An easy-to-follow online course (Video Series & PDF guide) which clearly, concisely, and strategically guides you through the renewal process
It teaches you what you say and/or email to your agent (and any other competing agents), as well as how to assign carriers
It teaches you the step-by-step process of how to begin the negotiation process once you receive all your renewal quotes
Purchase price is a one-time only cost
Learn More
Course includes unlimited and "forever" access to video training course and all PDF guides.
Retainer
Hire Charles Specht to Do It All for You
$4,997
You can sit back and relax!
I will handle ALL of your insurance renewals for you, for an entire year
I'll work with your current agent and tell you whether your agent knows what he/she is doing or not
I will manage the entire renewal process (from cradle-to-grave), including choosing and corresponding with all of the competing agents
I will gather the quotes, summarize them on my PROPRIETARY quote management system, and review the results with you
I will counsel and help you decide which broker to use, which quote/carrier to choose, and what price you should ultimately pay for the policy
I will begin in-depth and strategic negotiation rounds with each of the brokers and underwriters directly on premiums, terms, and conditions
I will develop a "Service Expectations" agreement with your renewal agent and hold your agent accountable throughout the policy period
What do you have to do? You will 1) Pay the least amount of money possible; 2) Save a lot of time, and; 3) Experience "PEACE OF MIND" knowing that you received the absolute best deal possible
Inquire Here
Note: This $4,997 cost is based upon one (1) major renewal date for all of your company's Property & Casualty insurance policy renewals. Contact me for additional details.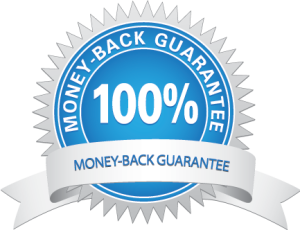 My 100% Money-Back Promise To You
Try the Savvy Insurance Buyer's Guide with confidence. If you don't save more money (i.e. premium/fees) on your insurance renewals than what you spent initially purchasing the Savvy Insurance Buyer's Guide, and you show me that you've implemented the steps, I'll give you a full refund!
When I started my premium-reduction consulting business, my mission was to help insurance buyers like you save money, save time, and gain peace of mind.
And that's why I guarantee the Savvy Insurance Buyer's Guide with a full money-back guarantee.
What You Should Do Next
Use the Contact Form below to send me an email with any questions you have, or just cut to the chase and telephone me (Charles Specht) directly at (559) 916-2649. 
"I first met Mr. Specht when the broker that I had been using decided on specializing in a different area of the business. From the very beginning, Mr. Specht has always been reliable and honest. After doing business with him for several years, I decided on following him when he transitioned over to insurance consulting, and I have never regretted that decision. In my opinion, Mr. Specht is one of the best in the business."

Lance Smith, Cold Steel Erectors, Inc.

"I have been very happy with the work Charles Specht has done for me over the years I have known him. He is able to get things done when I need them. Any way you look at it, Charles has been able to get the job done."

Dan Riley, Steel Structures Inc.