---
Hello, and thank you for considering Permission Sales, a division of Permission Group Inc., for your insurance producer sales training! My name is Charles Specht and I'm the CEO.
At Permission Group Inc. we pride ourselves on being the place where insurance producers can find useful information, resources, training, and inspiration for building a $1,000,000 Book of Business!
"How exactly do you do that?" you may be wondering? By teaching producers how to collect more signed Broker of Record letters, of course!
But before we go any further, you should start by first downloading a free copy of my book, The Millionaire Producer. (see the form below)
WHAT I CAN DO FOR YOU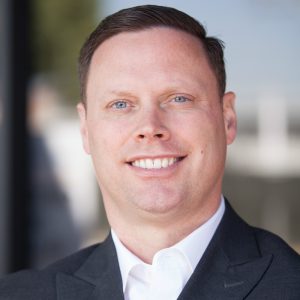 The purpose of this page is to demonstrate the inherent value and Return on Investment (R.O.I.) that I would provide to you (both the Producer and the Agency Principals) through:
Insurance Producer Sales Training to help your producers improve their sales skills, particularly in the area of securing more signed Broker of Record letters.

Teach, train, and help your insurance producers market themselves more strategically and efficiently to prospective clients.

Assist your organization in further developing a "Winning Sales Culture" in order to attract, recruit, and hire experienced insurance producers and/or new member agencies.

Train and inspire your insurance producers on how to become more successful at consistently writing larger revenue generating accounts.
What I do is teach, consult, and help insurance producers like yourself discover how to be both highly successful and extremely profitable in their insurance careers. I coach producers with one-on-one mentorship, teach large groups in both one- and two-day seminar settings, as well as being formally retained by agency Sales Managers and Principals in order to motivate, encourage, and help their producers grow their books.
My entire Permission Sales training model is centered around the most powerful (and most often ignored) piece of paper in the insurance industry: The signed Broker of Record letter. Ultimately, I teach producers to stop wasting time "offering quotes" and to collect signed Broker of Record letters instead.
My philosophy of insurance sales is centered on the idea of PERMISSION. Some call it sales, others refer to it as persuasion, but I firmly believe that what matters most is for you to secure your prospect's PERMISSION. The Permission Sales approach is the perfect answer for all insurance salespeople, particularly:
Brand new producers with no book of business.
Struggling producers stuck at a book of $100,000.
Seasoned producers "coasting" on a $350,000 book of business.
High-performance producers with a $1,000,000 book of business, looking to grow that book to $2,000,000 and then $3,000,000.
---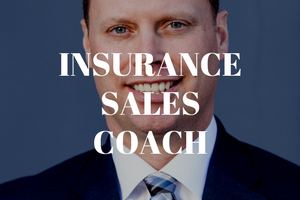 If you're looking for proven Insurance Sales Coaching that will help you get more signed Broker of Record Letters from your prospects and build a $1,000,000 Book of Business, then I have the perfect solution for you.
---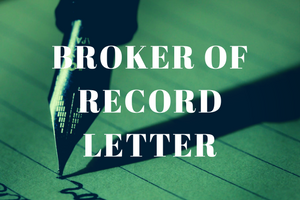 If you'd like to try out one of my Digital Online Courses, such as my Broker of Record Letter course or the Millionaire Producer School, where you can learn at your own pace, I have that for you also.
---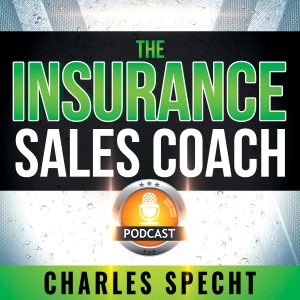 Want to know more about The Insurance Sales Coach Podcast? Subscribe at iTunes or Stitcher for that and I'll teach you tips, tactics, and proven systems for insurance sales success.
(Launching Soon)
---
Looking for some free material and/or resources to learn from? I provide a lot of sound advice and tactics in my free articles.
---
Or, maybe you want to print out an Agency Brochure to show to your agency principals, or read some testimonials from my past clients? Then click the below image for what you're looking for.
---
Some of the Careers That Have Been Impacted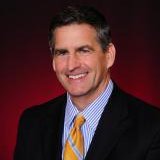 "Charles has been a great help and inspiration during the last 6 months. I've been a producer for 30 years and although I'm making a good living, I was looking for more consultancy and a proven sales process. He's helped me implement a tracking system and given me sales tools from prospecting and qualifying to marketing and closing. In fact, I closed a $500k premium account last month that I'd been chasing since 2007! His real world experience as a producer and consultant gave him better insight on where I need to focus. Charles is legit but he'll hold you accountable to doing the work, too. I wouldn't hesitate to recommend him and Permission Sales!"
– Alan Smidlein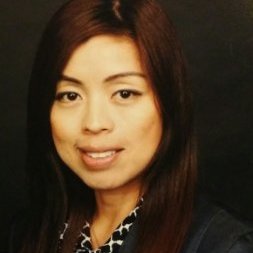 "As an insurance professional for more than 23 years, I have never met anyone as solid as Charles. He is very transparent and very professional. I have been an agent since 2003 doing the same style and technique over and over again, to a point that I got frustrated because I was expecting different outcomes/results over the years. I have always been consistently persistent, however, I needed better results. When I made a decision to retain the services of Charles, it was a point in my career that I knew I needed a coach. Charles was somebody who opened my eyes to different perspectives and sales techniques. The modules are well written, clear, concise and specific for insurance agents, which I find very helpful. As my coach, he always showed up and reminded me to stay strong, and maintain control which I truly appreciate!"
– Lalaine Latimer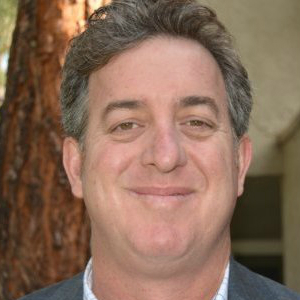 "Being in the insurance business for over 15 years, I found my sales approach getting stale and starting to feel frustrated with my results. Over the past few months of working with Charles and using his innovative techniques to selling insurance, I have found my enthusiasm has returned to my presentations and as a result closing more deals. I would highly recommend if you need to recharge your sales staff and improve your results, do not hesitate to consult with Charles."
– Lou Klein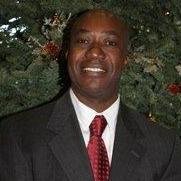 "If you are thinking of hiring Charles you should do it immediately. This guy is the real deal. I have been in the insurance business for over 20 years, attended several sales and marketing workshops, have read numerous training books, but nothing compares to the information and ideas shared by Charles. My staff and I learned a lot and we're implementing the Broker of Record Letter material and growing our insurance agency beyond what we thought possible before his training."
– Olu Adesuyan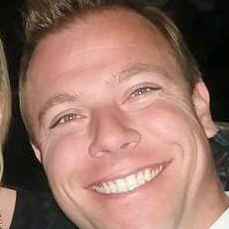 "When I started out as an insurance producer, I didn't know who to call, what to say, or even what niche to target for myself. Charles worked very closely with me to determine and develop my micro niche, and gave me tips on scripting and how to overcome obstacles when cold-calling and email marketing. This helped me tremendously and provided me with both the tools and the confidence I needed to achieve the level of success I wanted for myself."
– Derrick Fritz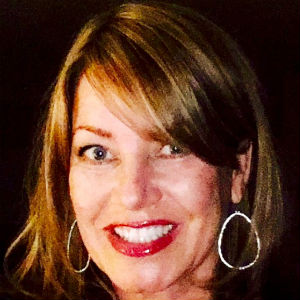 "I've had the pleasure of working with Charles in the capacity of an insurance/business consultant, at an agency level. Charles was brought in to help the agency in developing new strategies, bringing creative ideas to the table, and helping to streamline efficiencies for assisting in increasing sales, retaining clients, and growing the agency. His leadership was deemed successful through new marketing & acquisition programs, as well as retention strategies. Charles is a team player, very professional, knowledgeable, and extremely easy to work with."
– Christy Klein
---